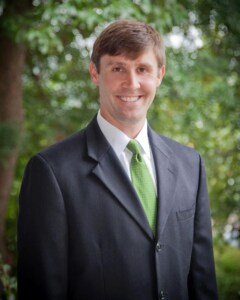 Nick Morgan RICP®
Financial Advisor
Nick is a Fiduciary/ Financial Advisor with Black Oak Asset Management. Nick has over seven years of expertise in the Financial Planning Industry and 2 years as a Ramsey SmartVestor Pro. Nick earned his A.B. in Communication Studies from the University of Georgia, and his Master of Arts in Religion-Christian Leadership and Master of Religious Education from Liberty School of Divinity. He is an Ordained Minister and enjoys serving according to Acts 1:8. His mission is to help others with financial clarity by serving them with integrity.
Nick was an Educator for six years and coached Cross-Country as well as Track & Field. He loved teaching leadership classes and coaching, but felt called to educating a different audience. Having a CPA as a father, he learned a wealth of sound financial principles early in life and desires to educate others on financial stewardship. He wanted to incorporate his passion for planning & investing with educating individuals on gaining financial clarity. He loves the personal approach Black Oak takes with each and every client they serve. Nick assists all age groups with their investments and retirement planning.
Nick is a Board member of the Forsyth-Monroe County Chamber of Commerce and participated in the 2019 Leadership Monroe class. Nick is an avid outdoor enthusiast. Nick competes in numerous running races from 5k's to ultra-marathons. In 2016, he qualified for the Boston Marathon.
Nick and his wife, Amy, have been married for fourteen years and have three daughters. Nick carries the designation of RICP®- Retirement Income Certified Professional after completing extensive coursework.