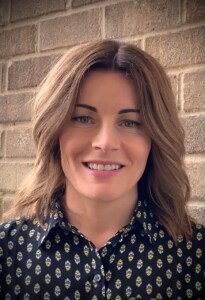 Autumn Mower CSLP®
Financial Advisor
Autumn's passion for finance started early in life through exposure to her parents' careers in the financial industry. Her father, a stockbroker, and mother, a CFO, reinforced the value of investing at an early age. She grew up appreciating the importance of making sound financial decisions, taking calculated risks and learning from her parents how to make smart investment decisions for the long term.
She was also taught the various facets of running a business. Her family owned a manufacturing company where she learned the ropes and what makes a successful and profitable environment.
She earned a Bachelor of Science degree in business and marketing at California State University Stanislaus. Her years of experience have included both biotechnology and the insurance industry.
Her own family made Georgia their home after relocating in 2016 due to a promotion in her career. She has chosen this path as a financial advisor to serve others by guiding her clients with financial information that is easy to understand and by creating tailored plans to help them meet their goals. She has always had a passion for helping people and believes that, "If you light a lamp for somebody, it will also brighten your path," so it was natural to align her career in this pursuit.
Autumn has passed her Series 65 securities exam and holds her life and health insurance licenses in Georgia.
She and her husband, Chris, have been married for nearly 20 years and have two daughters, Brynn and Shay. Autumn enjoys exercising, reading, traveling and spends most of her free time participating in her kids' many sports endeavors — rarely missing a practice or game.