About Black Oak Asset Management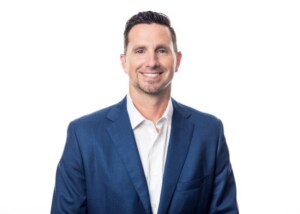 Ryan Ledden, RICP®
President & Financial Coach
Ryan Ledden has lived in the Atlanta area his entire life where he grew up and attended Parkview High School.  He was fortunate to have the opportunity of getting drafted out of high school by the Tampa Bay Rays.  Ryan played for three years in the Tampa Bay organization and three years in the Pittsburgh Pirates organization.  A shoulder injury cut Ryan's playing career short but a new chapter of his life would open up.  Ryan's time playing professional baseball gave him a passion of investing his money and how it worked for long term planning for his financial future.  He knew his baseball career wouldn't last forever, but he wanted his money to continue to work for him long after baseball.
After Ryan's professional baseball career, he attended the University of Georgia on a full scholarship from Major League Baseball college fund.  He was a twenty-four year old freshman so he wanted to finish his schooling as quickly as possible even though Athens was a great place to live.  Ryan thought about majoring in business with an emphasis in finance because of his passion for how money worked with specific planning.  He chose a different route and majored in Social Science Education to become a high school teacher.  He could also still stay around the game of baseball by coaching in high school.  Ryan had a passion for teaching and being around the game of baseball.
Ryan taught for seven years at Brookwood High School in Gwinnett County and coached baseball.  He loved his time at Brookwood teaching Economics and coaching, but he felt like there was much more for him with his career.  Ryan wanted to continue to teach, but to a different audience.  He wanted to incorporate his passion for planning & investing for people's financial future in retirement.  He made the jump from public school teaching to the private sector of financial planning/advisement.  Ryan is now the President of Black Oak Asset Management and has a designation of a Retirement Income Certified Professional (RICP®).
Ryan and his family live in Cumming, Georgia where they bought four acres of land.  Ryan is married to Stephanie who is a practicing small animal veterinarian in the Atlanta area.  Ryan and Stephanie have two children; Lindy Grace is five years old and Lucas Ryan is two years old.  Ryan loves to be with his family, exercising, being outside working on his property, following UGA sports, watching the Atlanta Braves, fishing, reading, & attending Browns Bridge Church.  Ryan is also on the Board of Directors of a faith-based non-profit called NG3 where they focus on character education of all student athletes in high schools in the metro Atlanta area.  His favorite quote comes from scripture in Proverbs 15:22 where he feels like it brings everything together in his life with regards to his faith, family, and his clients… "Without good advice everything goes wrong—it takes careful planning for things to go right."
Parnick Jennings
Financial Advisor

Parnick Jennings joined Black Oak in May of 2011 as a financial advisor.
As a Financial Advisor, Parnick works with individual investors to help identify, plan and meet their investment objectives. He does this by developing customized investment solutions based on the unique goals, preferences, and characteristics of each investor. More specifically, he works with the client in identifying specific financial goals, developing a strategy to reach those goals, and then encouraging the client to stay the course over the long term.
As a former small business owner, Parnick understands the needs of a business owner and is uniquely qualified to assist both owners and employees in preparation for a comfortable retirement. Parnick has used his extensive experience in both financial planning and coaching to arm investors with the truth so that they can make educated choices about their financial future.
In 1977, Parnick founded the Parnick Jennings Funeral Home in Cartersville, Georgia. The firm came to be nationally recognized for outstanding customer service, and in 1995 was sold to Service Corporation International. For the next 5 years, under Parnick's leadership, the firm was ranked #1 in Customer Satisfaction among the top 1500 funeral homes in the United States.
Parnick is 2008 Past President of the Cartersville‐Bartow County Chamber of Commerce where he has received numerous awards including "Friend of the Chamber" in 1995, the "Small Businessman of the Year" in 2005, and the Chamber "Servant hood" Award in 2013. While too numerous to mention individually, he has served over 50 terms on various Community and Charitable Boards. In honor of those activities, he received the "Hometown Hero" recognition in 2008 presented by the Cartersville Daily‐Tribune News.
Congressman Phil Gingrey, delivered remarks presented by the Congressman during September 10, 2014 House session honoring Parnick. The Congressman spoke of Parnick's commitment, dedication and leadership to our community. At the end of each day's session in Washington D.C. the Extensions of Remarks are read and placed into the Congressional Record. Parnick was also presented with a United States flag that was flown over the U.S. Capital in Washington D.C. in his honor.
A native of Rome Georgia, Parnick attended the University of Georgia and graduated from Gupton‐Jones College. Parnick and his wife, Tina are active members of Tabernacle Baptist Church in Cartersville, Georgia.
At Black Oak Asset Management, helping you achieve your vision for retirement is our number one goal. We work closely with you to objectively assess your individual retirement strategy, and help provide solutions tailored to your needs. Black Oak Asset Management are proud to be independent financial professionals.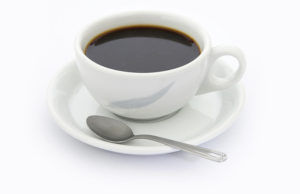 We take a personal approach and offer a high level of service paired with years of experience, comprehensive resources and support, objective and in-depth knowledge. Through our dedication to service, Black Oak Asset Management creates value for our clients resulting in innovative retirement solutions that cater to their individual needs, goals and vision.
If you would like to have a conversation about your retirement strategy, please contact us online or call our office at (470) 508-0508. We have an office in  Alpharetta and can schedule a time and location that's convenient for you.  There's absolutely no cost or obligation.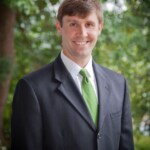 Nick Morgan
Financial Advisor

Nick is a Fidiciary/ Financial Advisor with Black Oak Asset Management. Nick has over seven years of expertise in the Financial Planning Industry and 2 years as a Ramsey SmartVestor Pro. Nick earned his A.B. in Communication Studies from the University of Georgia, and his Master of Arts in Religion-Christian Leadership and Master of Religious Education from Liberty School of Divinity. He is an Ordained Minister and enjoys serving according to Acts 1:8. His mission is to help others with financial clarity by serving them with integrity.
Nick was an Educator for six years and coached Cross-Country as well as Track & Field. He loved teaching leadership classes and coaching, but felt called to educating a different audience. Having a CPA as a father, he learned a wealth of sound financial principles early in life and desires to educate others on financial stewardship. He wanted to incorporate his passion for planning & investing with educating individuals on gaining financial clarity. He loves the personal approach Black Oak takes with each and every client they serve. Nick assists all age groups with their investments and retirement planning.
Nick is a Board member of the Forsyth-Monroe County Chamber of Commerce and participated in the 2019 Leadership Monroe class. Nick is an avid outdoor enthusiast. Nick competes in numerous running races from 5k's to ultra-marathons. In 2016, he qualified for the Boston Marathon.
Nick and his wife, Amy, have been married for fourteen years and have three daughters. Nick carries the designation of RICP®- Retirement Income Certified Professional after completing extensive coursework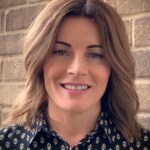 Autumn Mower
Financial Advisor
Autumn's passion for finance started early in life through exposure to her parents' careers in the financial industry. Her father, a stockbroker, and mother, a CFO, reinforced the value of investing at an early age. She grew up appreciating the importance of making sound financial decisions, taking calculated risks and learning from her parents how to make smart investment decisions for the long term.
She was also taught the various facets of running a business. Her family owned a manufacturing company where she learned the ropes and what makes a successful and profitable environment.
She earned a Bachelor of Science degree in business and marketing at California State University Stanislaus. Her years of experience have included both biotechnology and the insurance industry.
Her own family made Georgia their home after relocating in 2016 due to a promotion in her career. She has chosen this path as a financial advisor to serve others by guiding her clients with financial information that is easy to understand and by creating tailored plans to help them meet their goals. She has always had a passion for helping people and believes that, "If you light a lamp for somebody, it will also brighten your path," so it was natural to align her career in this pursuit.
Autumn has passed her Series 65 securities exam and holds her life and health insurance licenses in Georgia.
She and her husband, Chris, have been married for nearly 20 years and have two daughters, Brynn and Shay. Autumn enjoys exercising, reading, traveling and spends most of her free time participating in her kids' many sports endeavors — rarely missing a practice or game.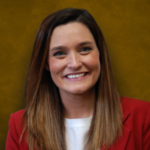 Kelly McDevitt
Client Services & Marketing Director

Kelly is originally from New Brunswick, New Jersey, but has called Georgia her home since 2003. Growing up, Kelly lived in different states up and down the east coast because of her father's job promotions, which led to transferring the family every three to four years. Kelly has lived in New Jersey, Florida, New York, Kentucky, Georgia, and Alabama.
Graduating high school is 2004, Kelly went on to attend Auburn University and received her bachelor's degree in Public Relations in 2008. Following graduation, Kelly has experienced working in different industries before joining Black Oak in August 2017.
Kelly and her family live in Cumming, Georgia.  Kelly has one daughter; Reagan who will turn two in May and a yellow lab named Marley. Kelly loves spending time with her family, exercising, cheering on the Auburn Tigers and all the Philadelphia professional sports teams, traveling, and reading.